Spring 2011 Semester Recap
Our ensemble began as a casual weekly drama class at GiGi's Playhouse Chicago in the fall of 2010. Led by two committed teaching artists (Katie & Mallory), our small ensemble played a lot of improvisation-based games and spent time learning some basic theatre skills. But any arts based class generally culminates in a public exhibition to give artists a chance to showcase their talents. So, when we reconvened after winter break, the ensemble started focusing on 3 stories – Robin Hood, A Midsummer Night's Dream, and Romeo & Juliet. After 4 weeks exploring characters, themes and plots, the actors voted for which story they wanted to tell – Romeo & Juliet won in a landslide!
The story has been adapted into just about every artistic medium - musicals, cartoons, stage, screen, television, paintings, poems, and songs - and is known the world over for its timeless themes of family, revenge, and forgiveness. Most importantly, Romeo & Juliet is about love. And as any teenager can tell you, love is deadly serious stuff. Our actors connected instantly to the storyline. They loved the big emotions and serious content and jumped at the challenge to bring Shakespeare to life!
During the semester, we focused on developing our voices to project to an audience and getting into Shakespeare's language with words like "fie" and "enamored". Each actor performed at least 2 characters, and everyone got a chance to play one of the titular lovers. In addition to scene work, each of our productions features a few group pieces that show off our work as an ensemble. For this show, we learned the famous Prologue in American Sign Language (video below), staged a big Montague vs. Capulet sword fight, and danced to Katy Perry's "Teenage Dream" with choreography by ensemble member, Nate.
Guest Artists
Actor and motion-capture performer, Lawrence Kern taught us fencing skills for our sword-fights, and helped to drop in actors during the performance.

Sign Language Interpreter Sara Schuh taught us some basic signs and also our prologue in ASL.

Local actors Jennifer LaTurner and Justin Alcala assisted us backstage and helped drop in actors during the performance.
Field Trip
On May 1, 2011, Director of Education Marilyn Halperin led our ensemble and families on an exclusive backstage tour of Chicago Shakespeare Theater at Navy Pier. We got to see the dressing rooms, costume shop, wig shop, several props, and even got a chance to go onstage in The Courtyard Theater!
Performance
May 15, 2011 at The Fasseas Studio at The Menomonee Club for Boy and Girls
Our Players
Colleen Altman
Quincy Bane
Rachel Buchanan
Andrew Kosnik
Emily Kwidzinski
Sam Radinsky
Nate Shapiro
Facilitators
Mallory Schuh
Katie Yohe
Light & Sound Operator
Phil Canzano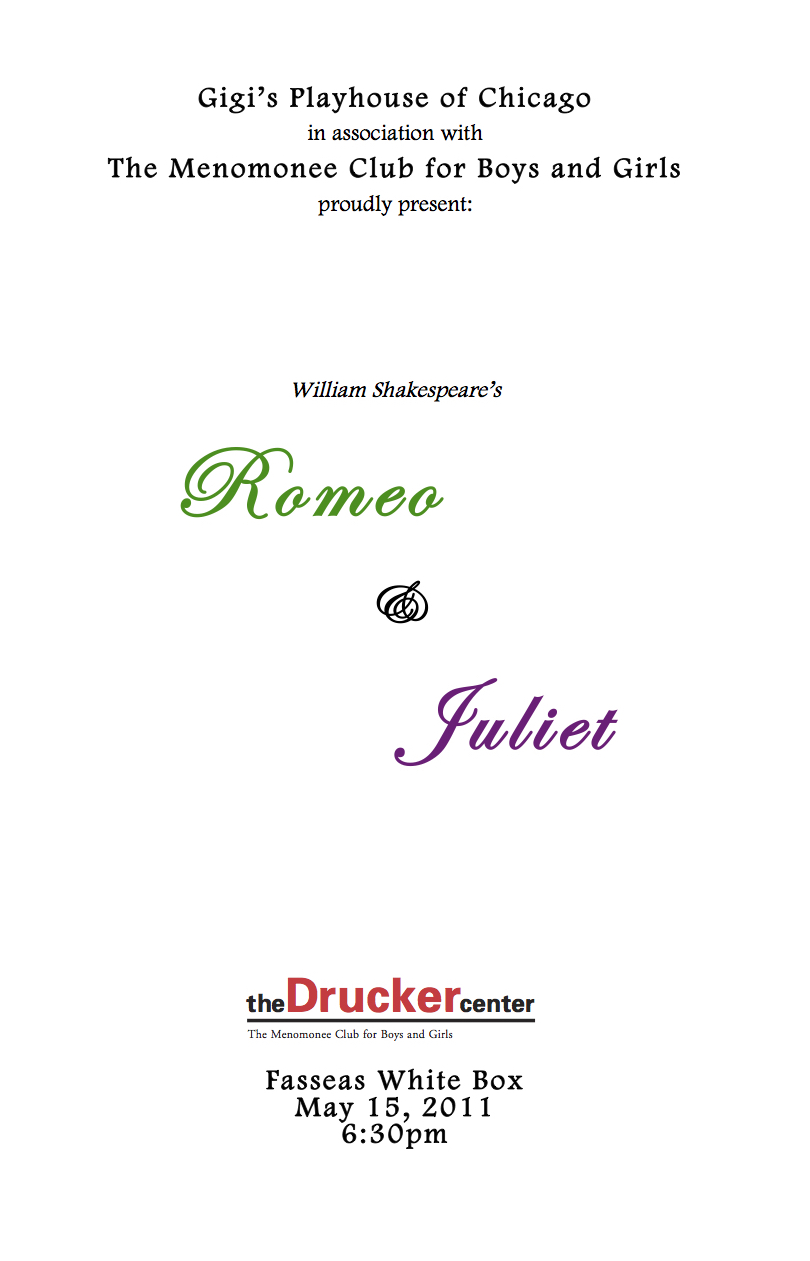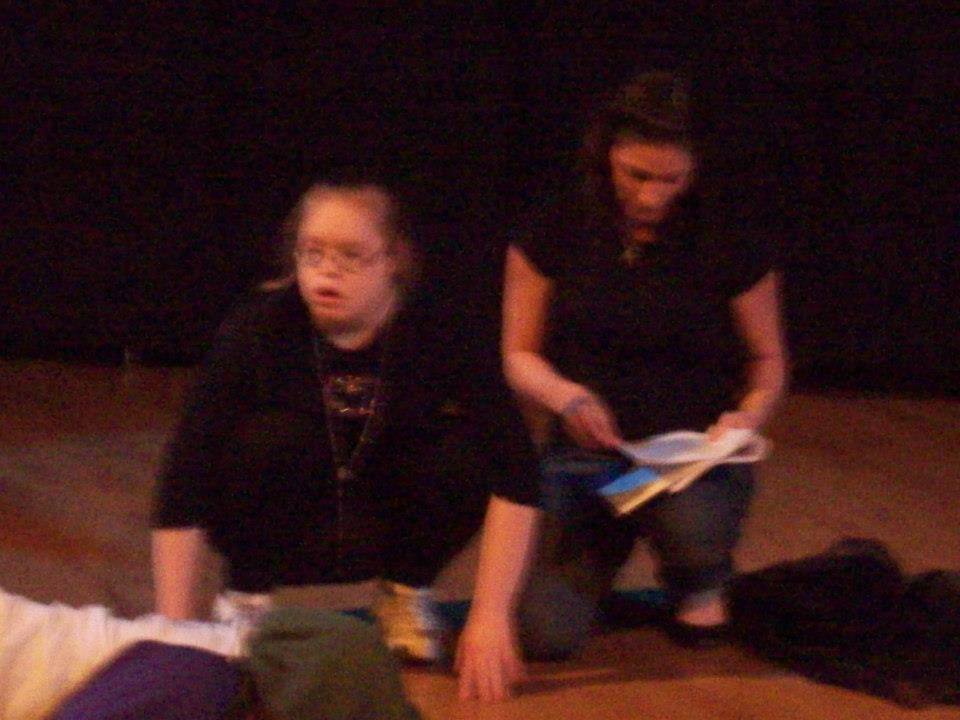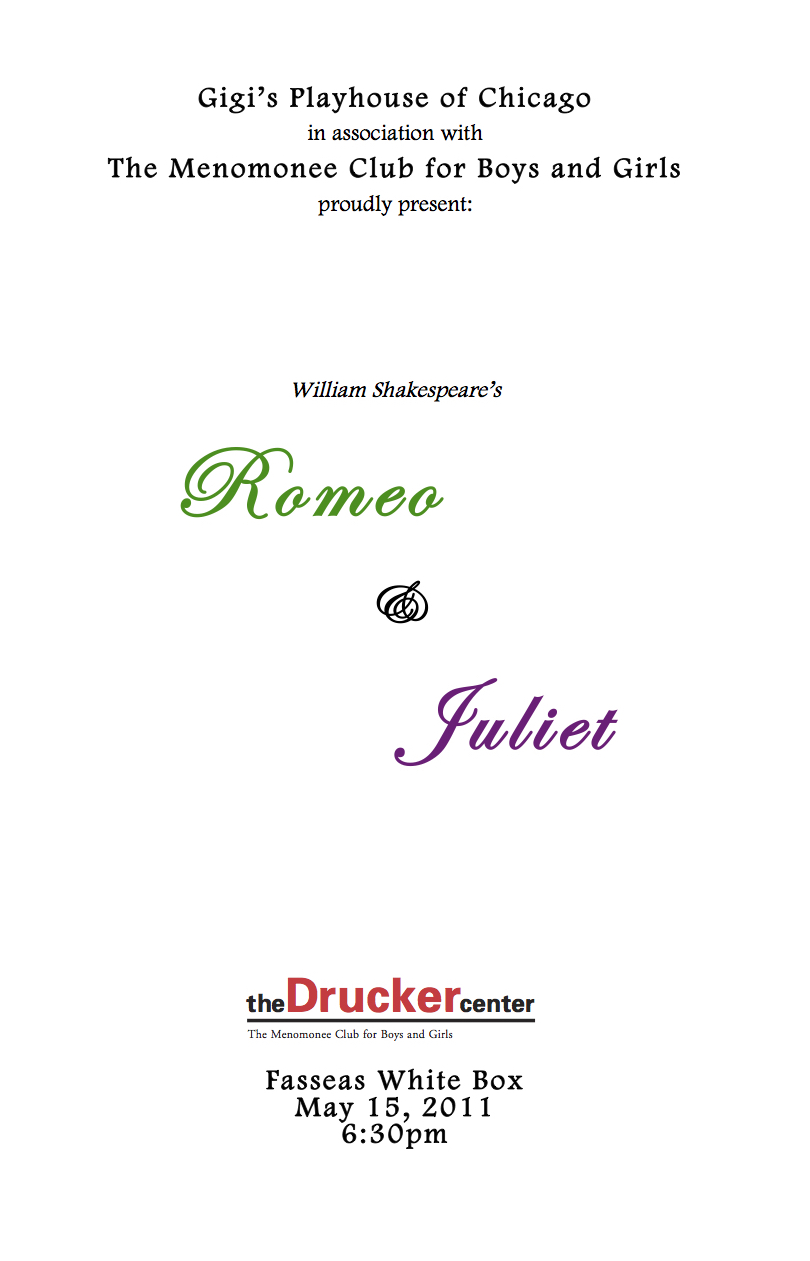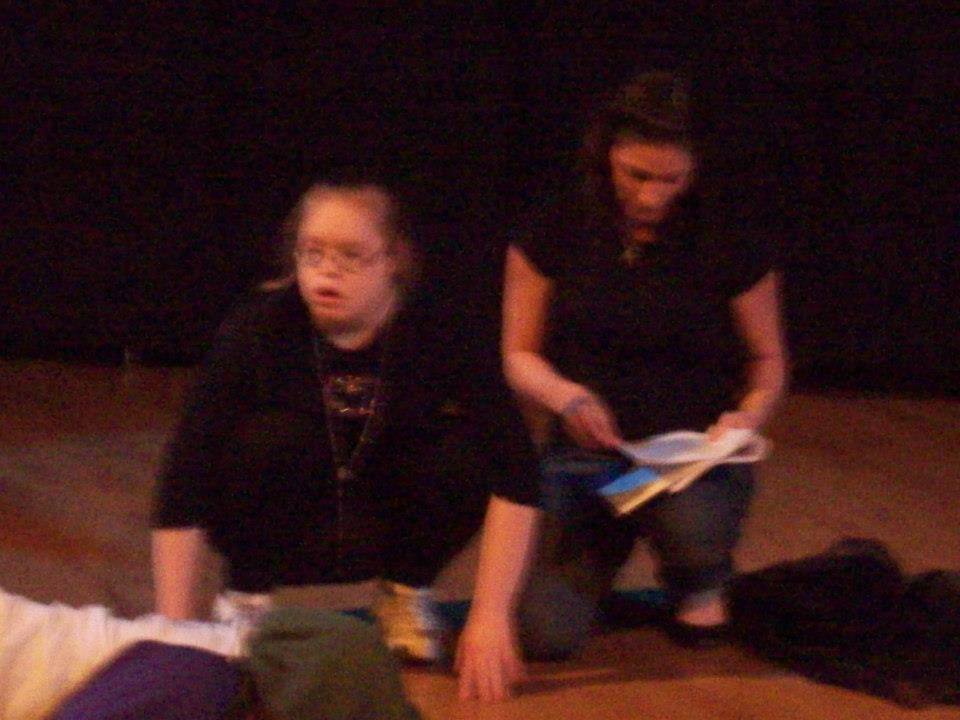 We'll be flashing back to some our past shows all summer long! Check in next time to see our actor's original films from 2011's Short Film Festival!