Through the years, this young man has grown into a dedicated, thoughtful, serious actor. He likes to learn new stories, and also writes some beautiful tales of his own (be sure to watch the videos The Painting Frog and A Day in the Forest below to see some of his original pieces). He has a soft spot for Shakespeare and cares deeply about the roles he plays. He's also a great friend to his fellow actors, and likes to keep everyone focused and working together.
Meet Sam R!
I am 18 years old and I am one of the founding members of A.B.L.E. Ensemble. Some of my favorite roles have been The Tin Man in The Wizard of Oz, Caliban in The Tempest, and Stanley Wordniky in The Curse of the Tempest Jewel. Three things I enjoy about coming to A.B.L.E. are dancing, acting, and having fun with my friends. And of course, I love when our dance party song is my most favorite song ever – "Jailhouse Rock" by Elvis. One thing I have learned from being a part of this ensemble is to do my best and be who I am. Me and my friends have Down syndrome and we are all really talented.
Three words to describe me are: strong, handsome, and smart. I know all about acting and take my craft seriously. I can also swim, run, and ride a bike. I want to have a job, maybe at the park district.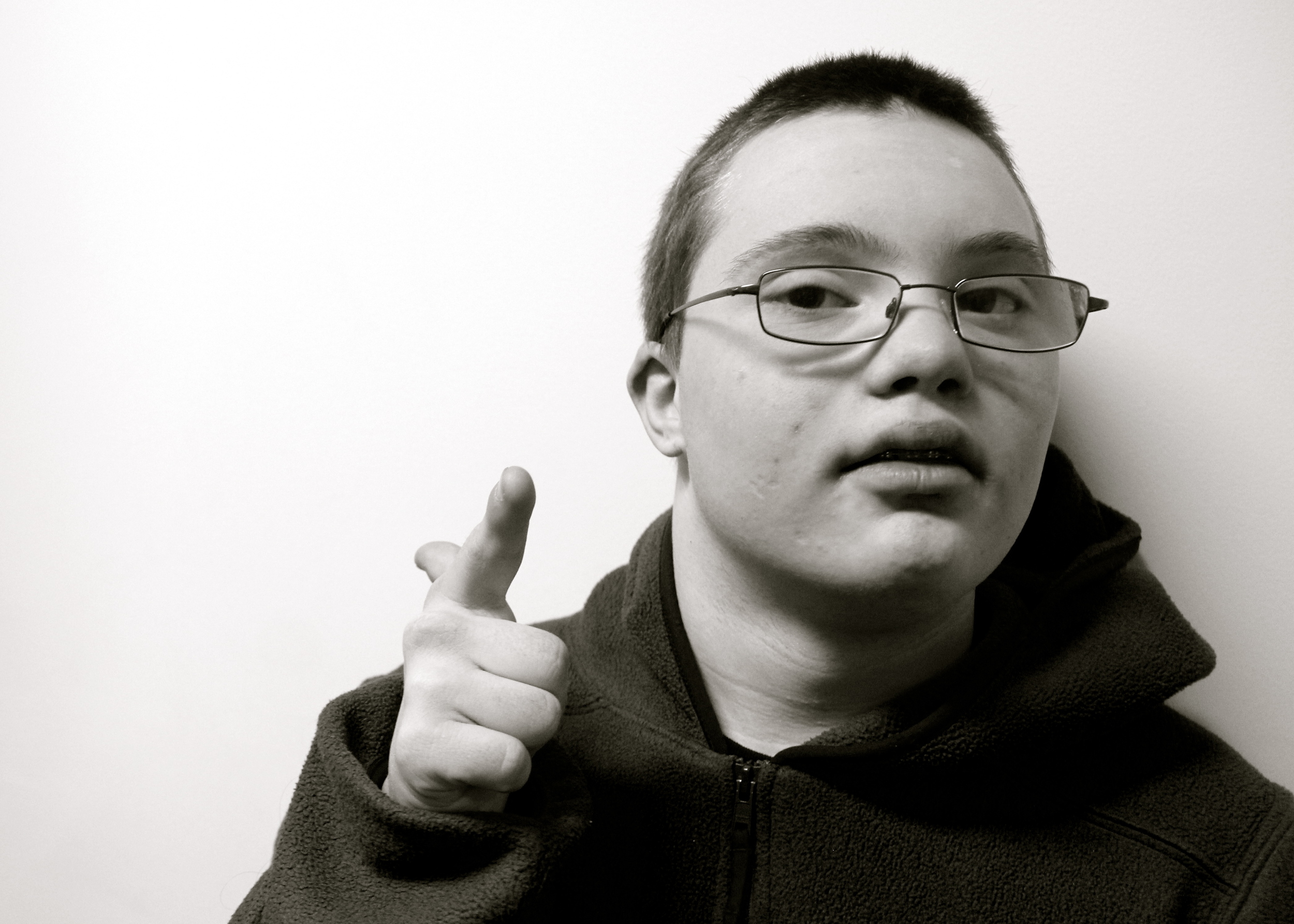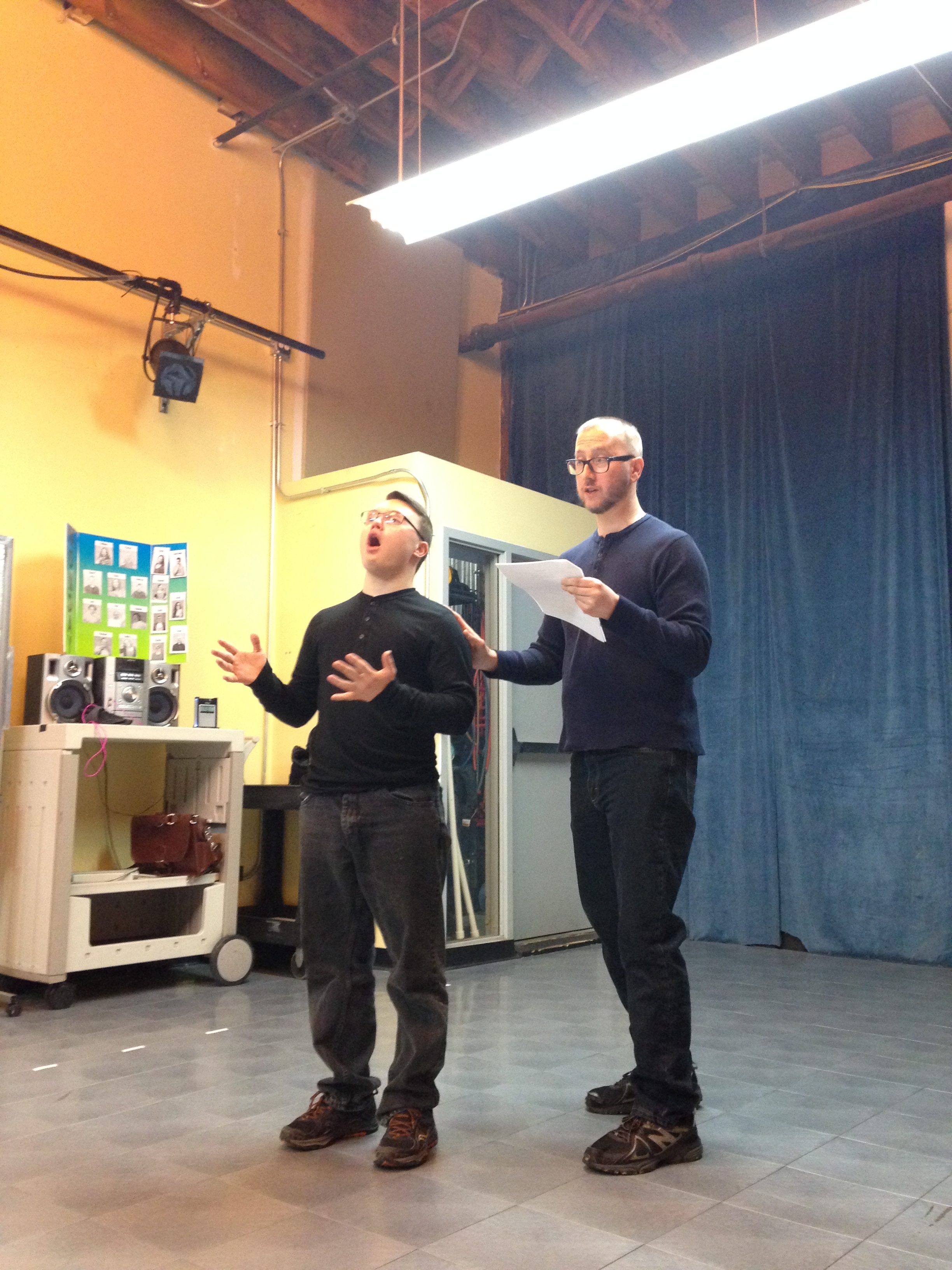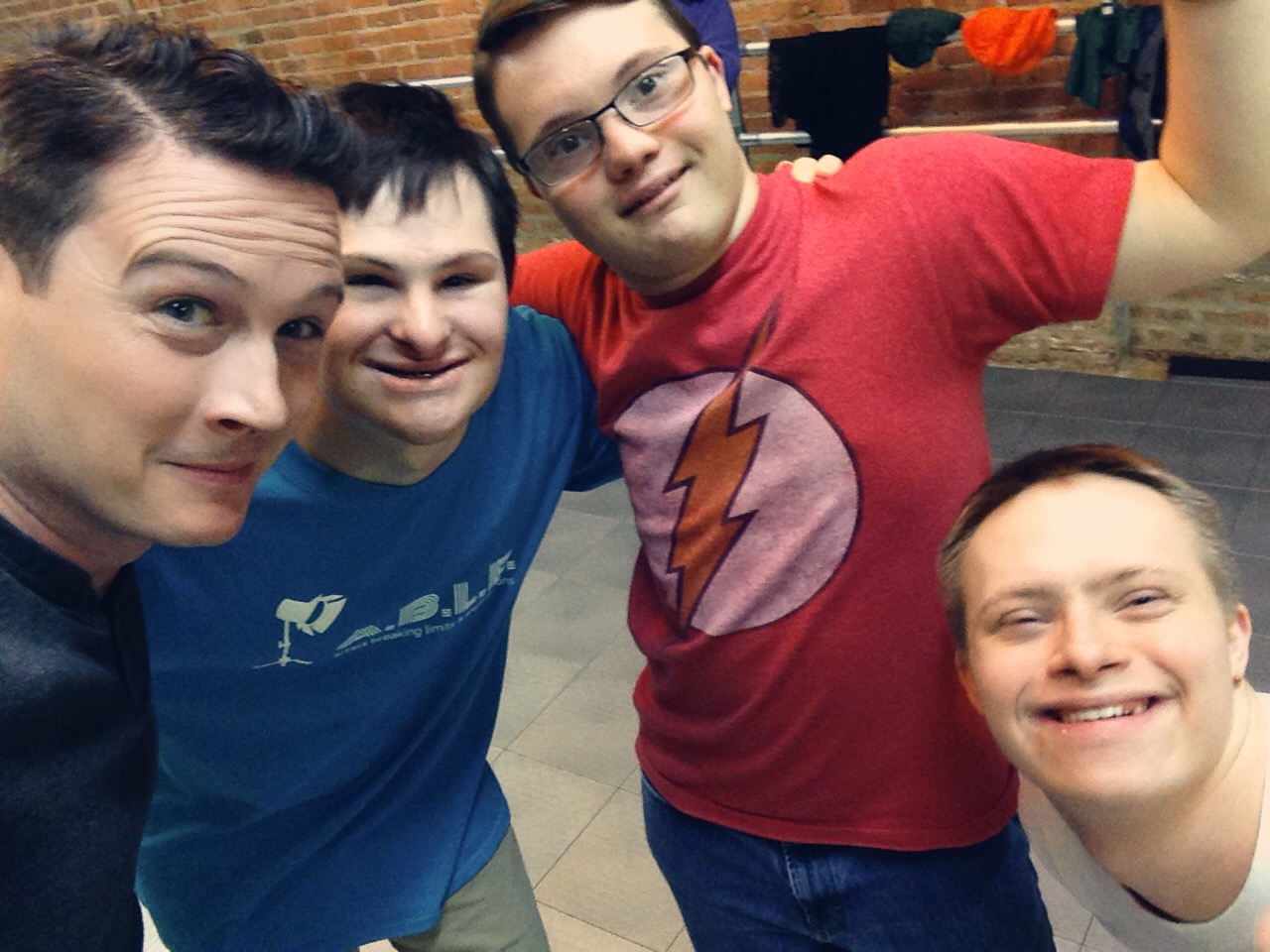 Sam will play Magnus Gromwell, the villainous mastermind behind E.C.H.O. in our feature film, The Spy Who Knew Me. You can help bring his evil laugh to the big screen with a tax-deductible donation to our Hatchfund campaign through June 28, 2016. Click here to learn more.