This semester is flying by! We can't believe it's spring break already! Our cast and crew have been enjoying some much needed nights off, but we still wanted to share the happenings from our last Monday class on 3/21, which also happened to be World Down Syndrome Day! Special thanks to all of the people who liked, shared and commented on our social media sites for this special day! We created unique photos of all of our actors, and they were a huge hit. If you missed them, check out this gallery before you read our class recap!
MONDAY RECAP (by Katie Yohe)
Before class even started this week, our actors we're already hard at work! Lawrence and Katie took some video of each one of our actors performing a line from our upcoming movie THE SPY WHO KNEW ME! Our cast loves diving in to new characters. Sam particularly loved showing off his evil laugh, and Colleen was excited to be a take charge spy. For every $5000 we raise in our Hatchfund campaign, we'll release 5 videos of these teaser lines. If you want to help us, click here to make a contribution.
Once we got into the studio, we kicked things off like always with an awesome dance party to get our bodies moving and our energy pumped up. The big hit of the week was "Brown Eyed Girl" which we all liked singing along to! From there, Ariel led us in a warm up for our voices. She taught us three different tongue twisters and we got to take turns going around the circle and each sharing our favorite one.
Katie led check in where we reviewed the class schedule for the day, and then we all put our thinking caps on and shared a time when we were surprised. Some people had surprise parties, some people were surprised by gifts, and we learned there could be good surprises and not-so-good surprises. In Twelfth Night, there are a few big surprises at the end of the play, so this helped us to think about how our characters might react when those big moments happen! Rachel volunteered for marker duty, and we were ready to start class.
Hold on...what's marker duty? Well, each week, one actor volunteers to help us keep track of the schedule by checking off exercises as we complete them, and announcing what comes next. At the end of class, this person also gets to lead "I Take From the Heavens". So far this semester, Colleen, Andrew, Ben, Sam R, and Rachel have all volunteered. We have enough classes that everyone will get to go once! Back to the recap...
For this week's ensemble game, we played a favorite: Whoosh-Whoa. But Lawrence added some new rules this time around to make sure we were all thinking and working as an ensemble. We had to make it around the circle with "Whoosh" 3 times before anyone could "Whoa" and everyone could only "Whoa" once. Then we played another round of Musical Squares to review all of our many characters in Twelfth Night. At this point, actors have clear favorite characters, but this game was an important chance to show our versatility and to remember that every character is important!
With the characters reviewed, it was time for our final Play Plot! We got to see what happens at the end of the story and had lots of chances to practice our surprised reactions: Olivia reveals she and Cesario are married! Sebastian shows up looking exactly like Cesario! Cesario reveals she's really a girl named Viola! Malvolio finds out the letter was a lie! Orsino asks Viola to marry him! Surprises everywhere! So many surprises!
We switched characters and sang through Sweet Viola, playing with making tableaus and acting out our character's part in the song. This also served as a good story review! For a final story review, we played a game called Pearls on a String. Just like a necklace, a story is made up of different little moments. Lucy volunteered to be our first pearl (The Shipwreck), and Fletcher volunteered to be our final pearl (everybody gets married!), and then one at a time, the rest of our ensemble joined the line by sharing one other moment, or "pearl", they remembered from the story. We helped each other to get into the right order, and by the end all 14 of us made one long chain and were able to tell the whole story one moment at a time!
After a quick check out, Rachel led us in "I Take from the Heavens" and we were off on spring break!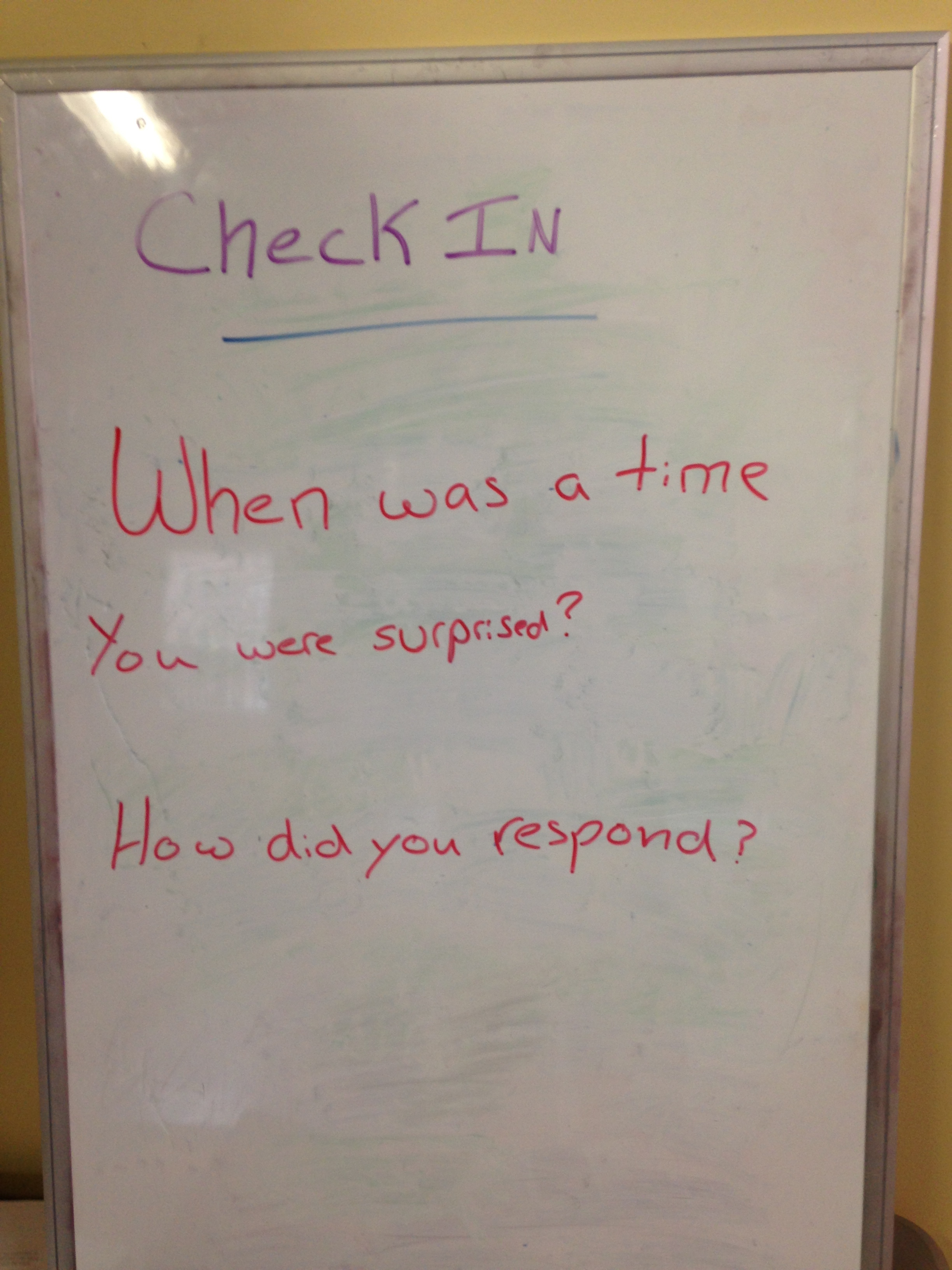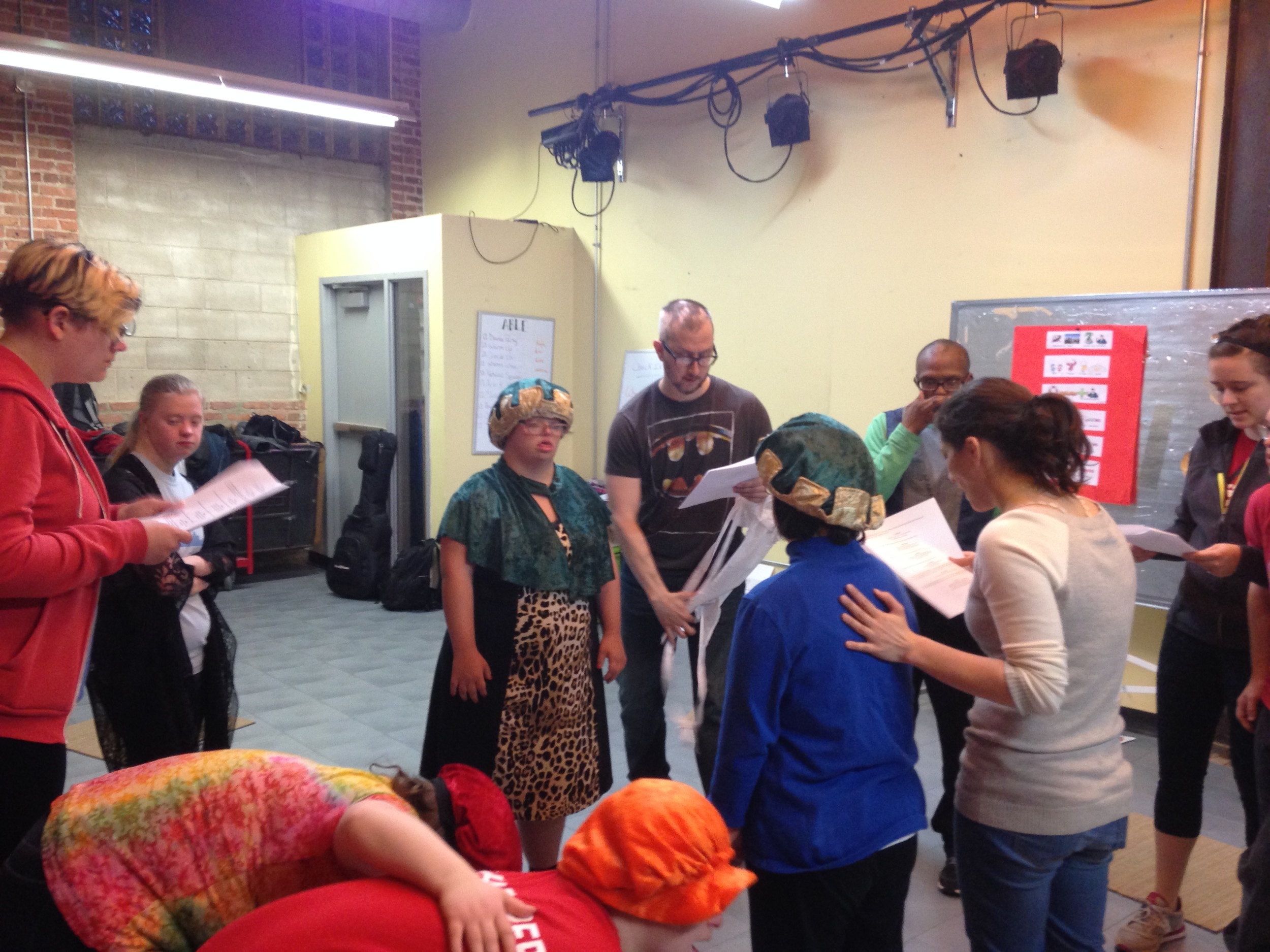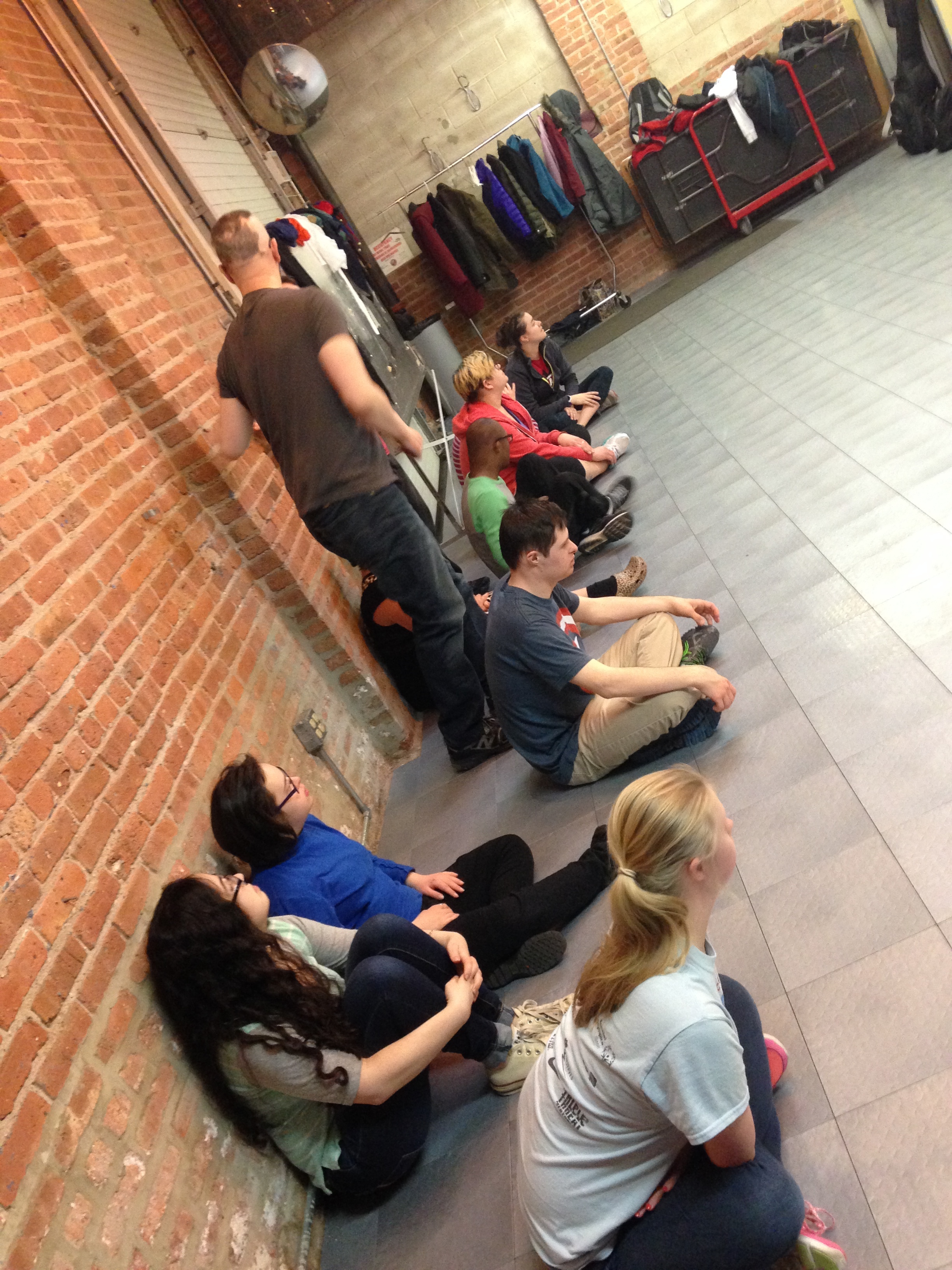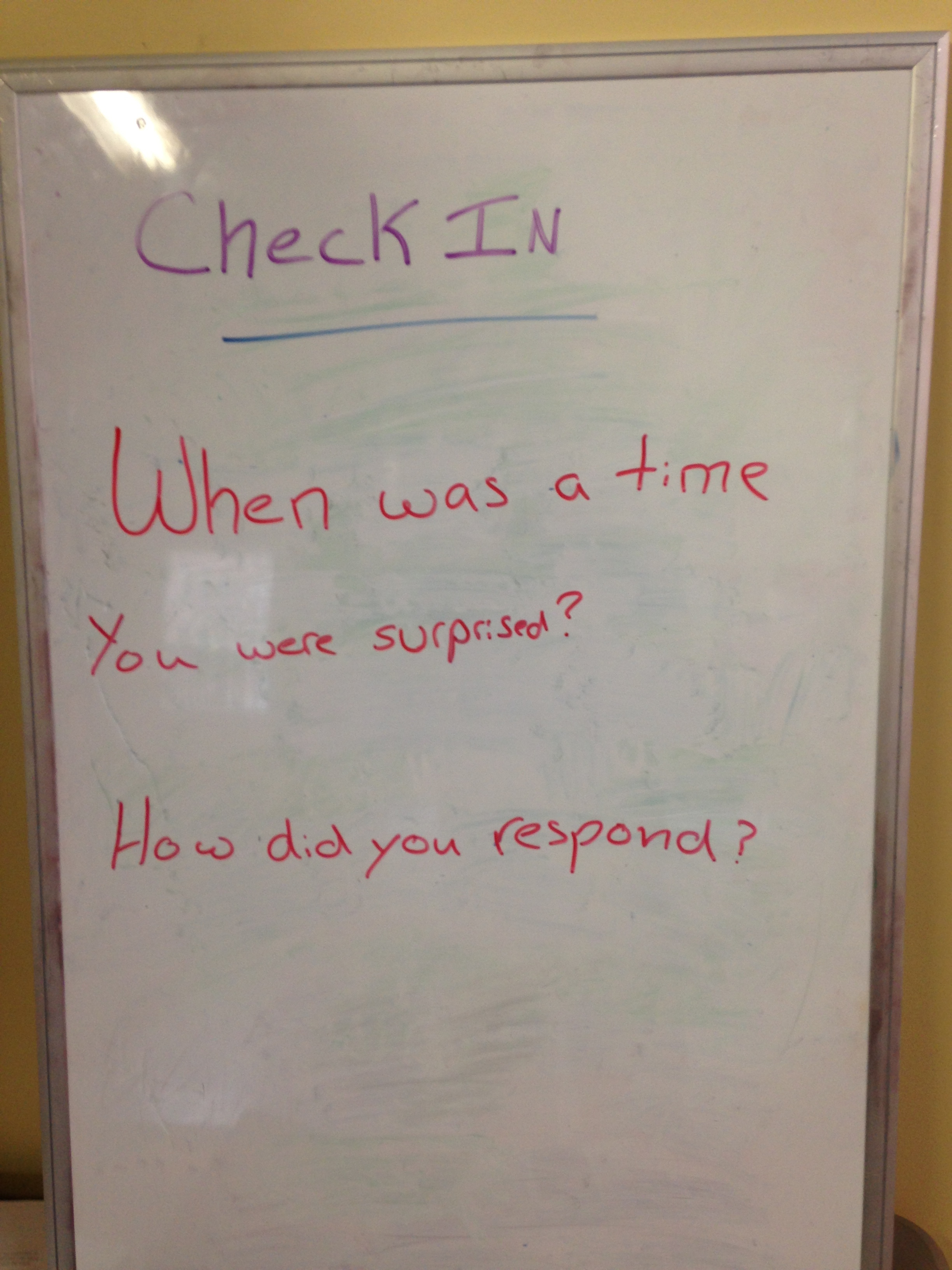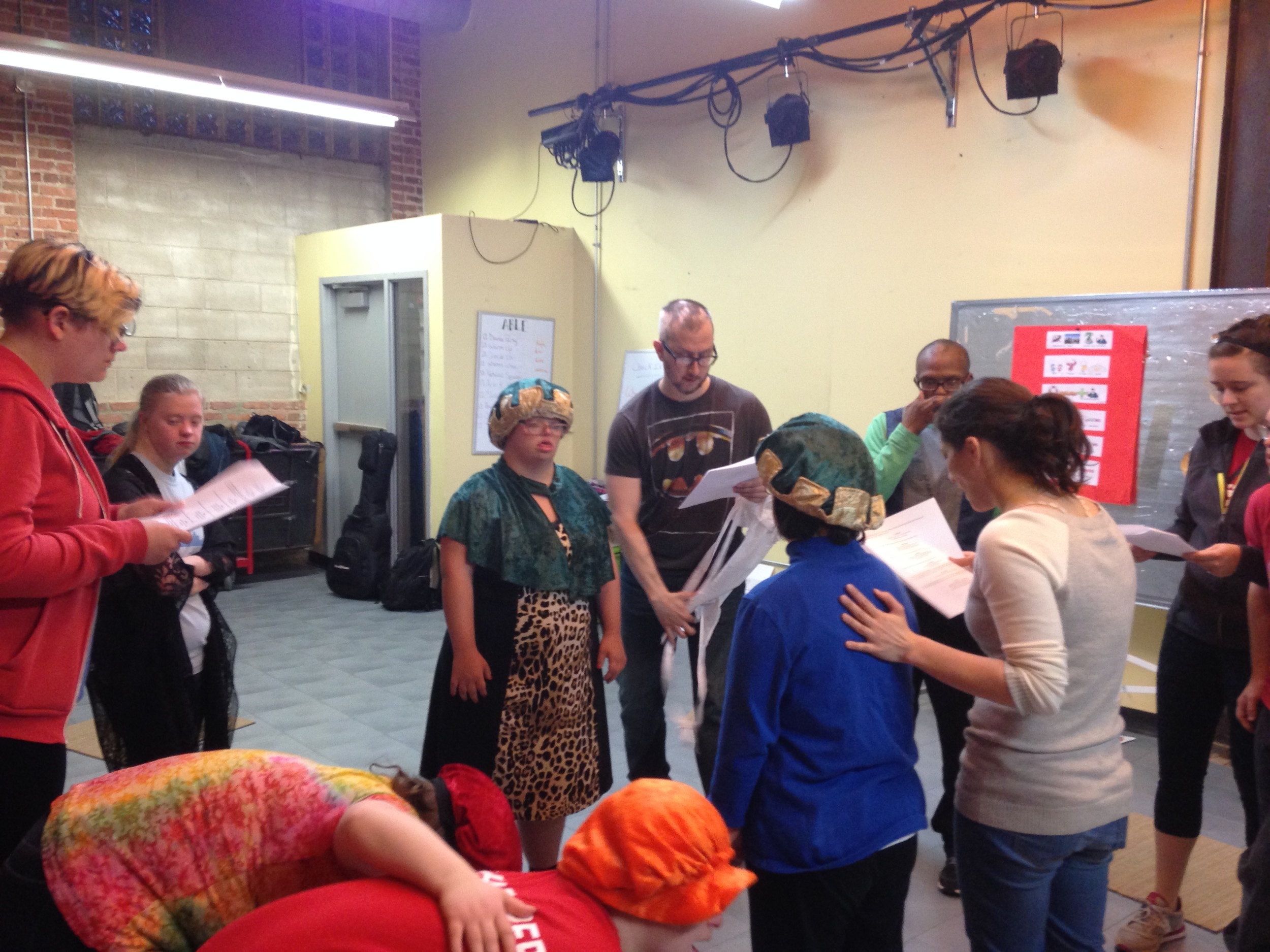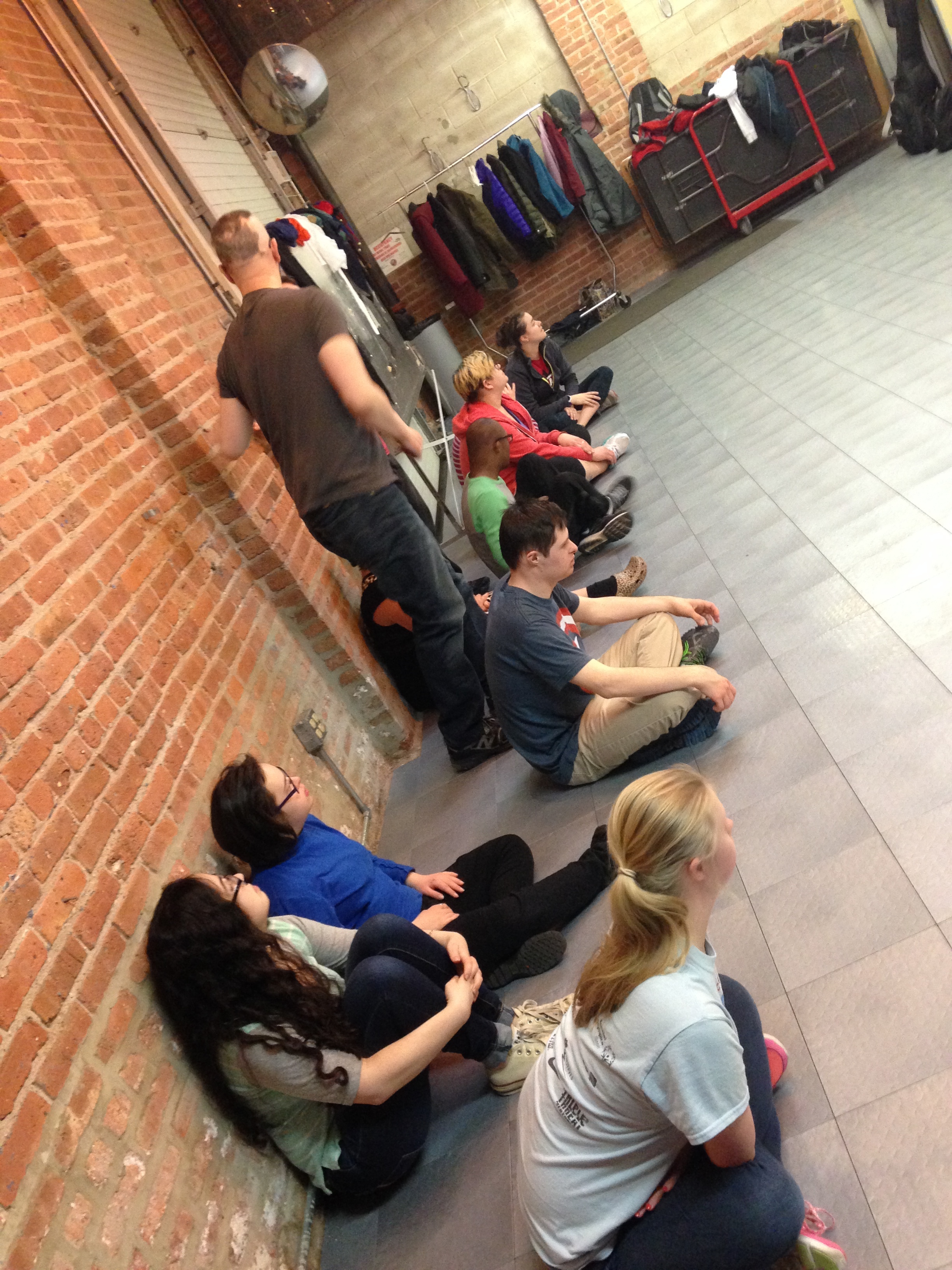 The Friday group will meet this week for their week 5, and then our entire ensemble is taking a field trip on Saturday April 2nd to see Short Shakespeare: Twelfth Night at Chicago Shakespeare Theatre! The Short Shakespeare productions have become an annual tradition for our troupe, but this is the first time that the professional company is working on the same show we are at the same time. After the show, we'll have the opportunity to meet with the cast and ask some questions actor-to-actor. We'll tell you more about our trip on next week's blog. And, after that....AUDITIONS!