We kicked off class this week with a throwback dance party that included "Brown Eyed Girl" before Peter led us in warmups. We each picked a body part to warm up and made a sound to go with it. A lot of us have very creaky hips! Next, Lindsay led us in a holiday-themed tongue twister about Santa's short suit shrinking to get us in the spirit.
Our check-in questions this week was "Which character do you feel like today and why?" Natalia said she felt like the Spirit of Christmas Present because she was happy and wanted to party!
After checking in, we worked on building our sense of ensemble. We stood in a circle holding hands and after taking several relaxing and focusing breaths, we tried to count to ten. Someone starts with one, and then a different person says each number without signaling to the rest of the group that they're about to speak and you try to get all the way to ten. If two people say a number at the same time, you have to start back at one. We made it all the way to seven- a new record for our Friday ensemble!
Since auditions were last week, our show is finally cast! Everyone was excited to find out what parts they'd be playing and to finally get a chance to rehearse the roles they'll be performing on the 17th. We started at the beginning and did a rough stumble-through of each scene. Sam P. is going to make a very excellent grumpy Scrooge at the beginning of our play, and Alena's already well on her way to perfecting a joyous, booming-voiced changed Scrooge at the end. Quincy's Belle will be heartbreaking as she ends her engagement with young Scrooge, excellently played by Jack, and we can hardly believe how frightening Emily K. was as Marley!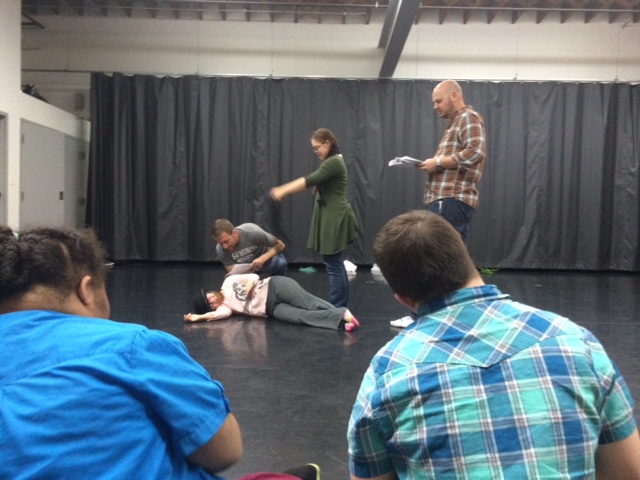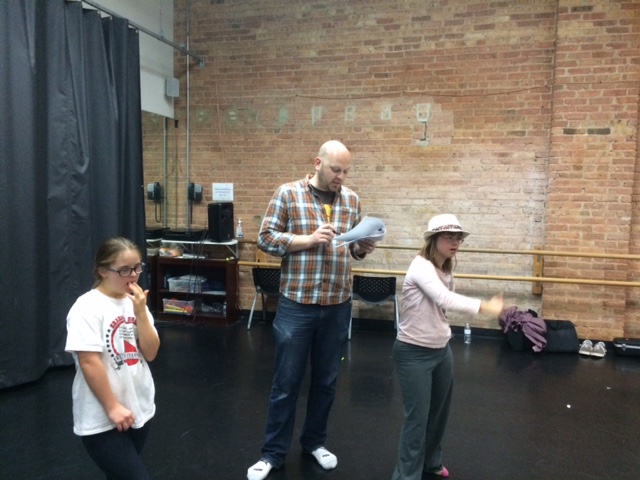 Our stumble-through took us right to the end of class so we gathered again as an ensemble for "I Take from the Heavens" and wished everyone a "Happy Thanksgiving" and were on our way!