We are so lucky to have such an amazing team of volunteers supporting our ensemble in class every week. These folks lead dance party and warm up, serve as guinea pigs for new exercises, and are friends and cheerleaders for our actors. This semester, we have 2 new facilitators working with our Monday group, and we're excited to introduce you to one of them in this week's spotlight. She trained in the same program as our Founder, Katie, so has a lot of experience working with individuals with various special needs, and fit right into our group like she's always been there! She's a working actress who just finished a run in Long Day's Journey Into Night at The Court Theatre, AND she also taught us our new favorite warm up, Lemon-Lion...we're pleased to introduce you to: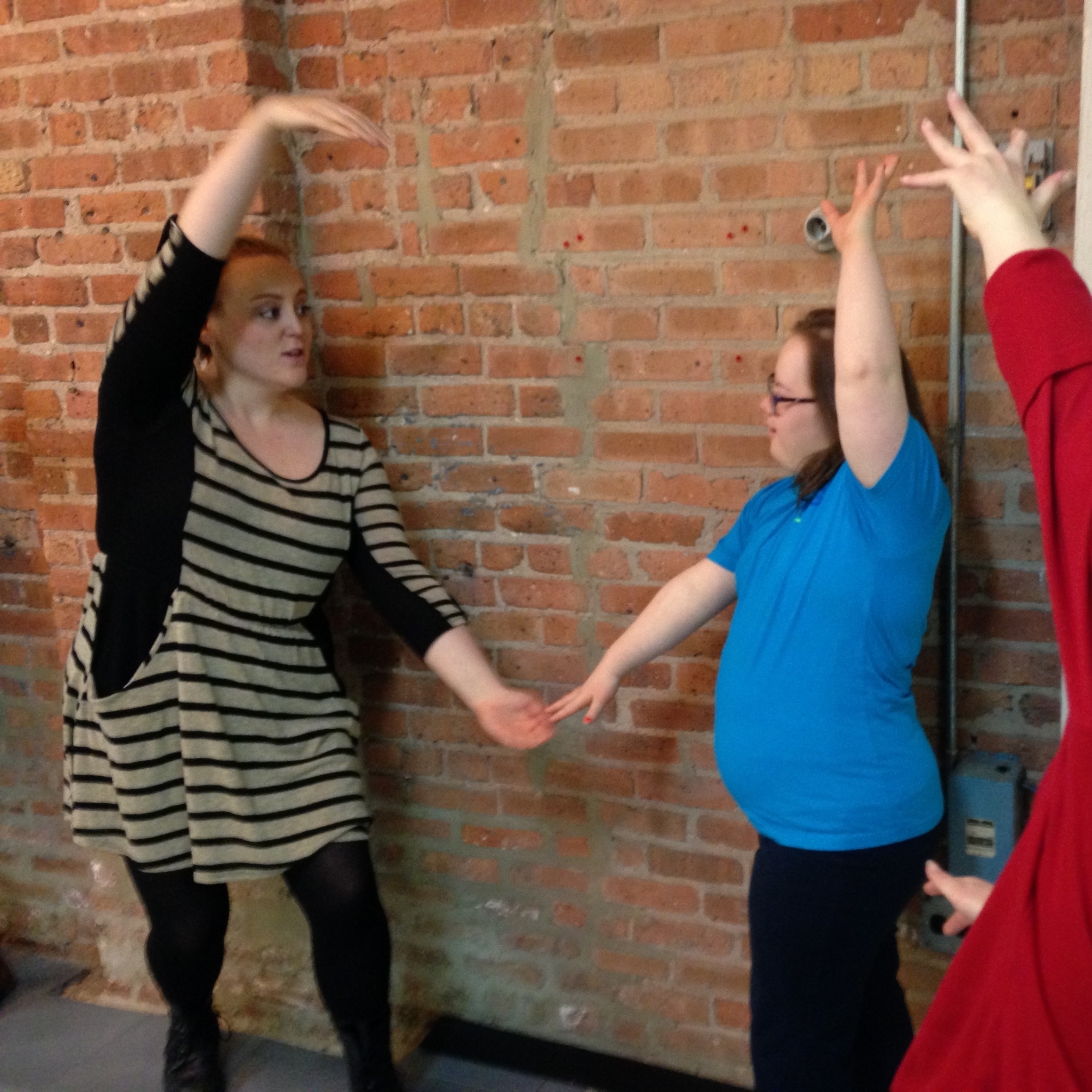 ALANNA ROGERS
Birthday: May 18th
Hometown: Chicago, IL
What's your job?: Actor
How Long Have You Been With ABLE? This is my first semester!
Why did you start working with ABLE? Have you done this type of work before?: I worked with a similar group when I was in college at Syracuse University. I had the most amazing time and learned so much. I knew when I heard about ABLE that I just had to join.
Favorite ABLE memory from class or performance?: Still making them! Dance party is definitely taking the cake so far.
Tell us a bit about your performing and/or teaching background: I got my BFA from Syracuse University, and I have been auditioning and performing in Chicago since I graduated in 2011. I am currently in a show at the Court Theatre!
Between Acting, Singing, and Dancing, what;s your favorite way to perform: Acting and singing are tied for first!
Do you have a hidden talent?: Improv
Who is your favorite actor/performer? What do you like about him/her?: My favorite actor is Meryl Streep. I love her because she is so specific in her acting and I always know exactly what she is thinking. I see her as one of the best of all time.
What's your go-to dance party song?: Anything by Beyonce
Thanks Alanna for all you do to help our actors shine!
Come see Alanna and our whole ensemble onstage at Chicago Shakespeare Theater Saturday May 28th at 11am. Click here for tickets.