Semester Overview
The Wizard of Oz is a timeless tale, and everyone came into rehearsal with clear ideas about the story and the characters. During our first class in September, we asked everyone to take the stage to show us their favorite moment in this famous story, and tell us what they most wanted to do in the show (sing, dance, scene, monologue, etc.). We built the final show as a "highlight reel" or their suggestions, allowing everyone to share roles (we had 8 Dorothy's, 2 Tin Men, and 3 Witches, amongst others). It has been so fun to watch our group play with this beloved story, and put their own spin on these well-known characters. Our classes were focused on the power of music to communicate and express feelings.
As always, our actors got a chance to play with multiple characters and worked together in short scenes. We also featured the ensemble working as a team with several group pieces: A movement piece creating "The Tornado", a big group song and dance to "Follow the Yellow Brick Road", and we closed the show with "Somewhere Over the Rainbow" performed in American Sign Language.
This semester also marked continued growth with 4 new actors, and a bigger rehearsal space courtesy of Christian Fellowship Church.
Guest Artists:
Choir director and musician Peter VanKempen led our music rehearsals

Sara Schuh joined us again (via Skype) to teach us ASL for "Somewhere Over the Rainbow

Northwestern Medill School of Journalism student Gabriel Cohen joined us for class and interviewed a few of our students for a radio piece about living with Down Syndrome. Click here to listen.
Performance
December 15th & 16th, 2012 at Studio BE
Teen Drama Troupe
Colleen Altman
Quincy Bane
Marissa Bloodgood*
Rachel Buchanan
Jack Butler*
Alena Counter-Brown
Kathleen Daley
Andrew Kosnik
Emily Kwidzinski
Emily Lavin
Lucas Miezel*
Sam Petri
Sam Radinsky
Lucy Walsh*
Co-Directors
Mallory Schuh-Alcala & Katie Yohe
Musical Director & Narrator
Peter Van Kempen*
Choreographers
Kate Garwood* & Kendra Van Kempen
Facilitators
Amanda Averack*
Travis Gauchay
Lawrence Kern
Katie White
Dressers
Jess Fernandez* & Aislinn Gauchay*
Lighting and Sound Technician
Aaron Shapiro
Poster Design
Brandy Taylor of Graphic Sorbet
* = first semester with our ensemble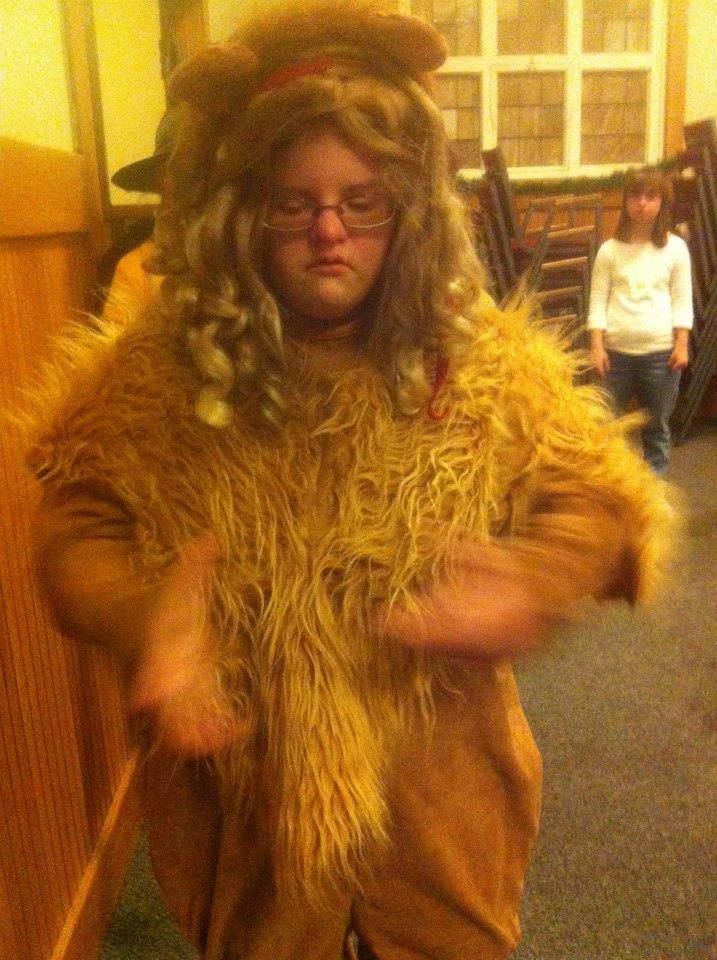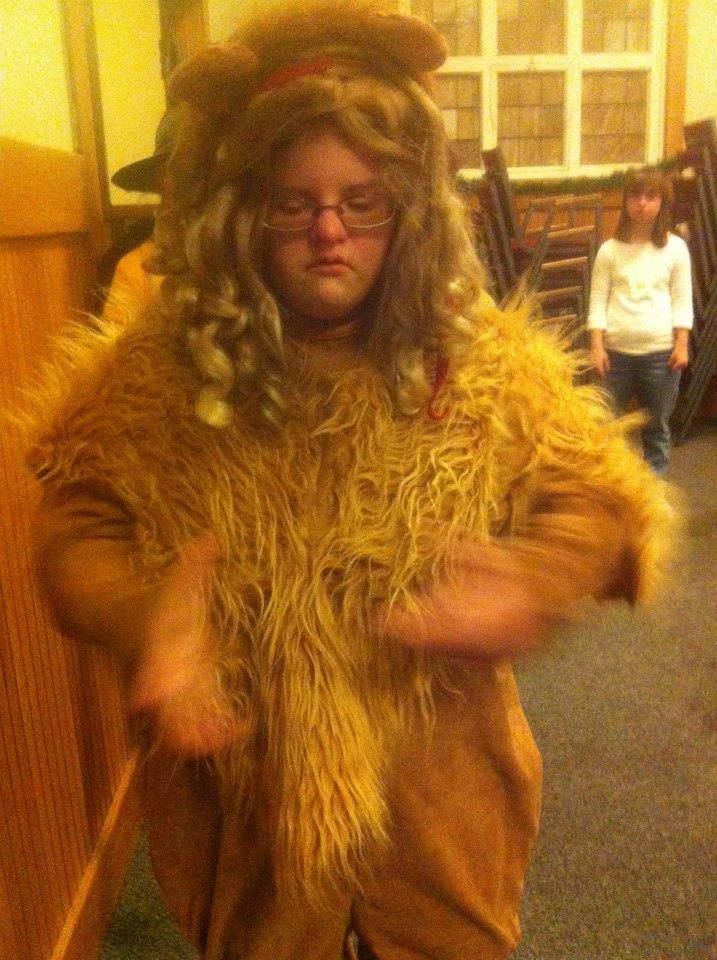 All summer long, we're taking a look back at some of our past performances and celebrating the growth and development of our ensemble throughout the years. Next time, we'll revisit another Shakespearean classic: The Taming of the Shrew!